Services
Repair. Maintenance. Service. Since 1990
Reliance Auto Test (Bicester) offers a wide range of services from one of the newest garages in the area at prices you can genuinely afford. From car servicing and MOT testing to engine diagnostics, new brakes and replacement exhausts. Our clients in Bicester and Oxfordshire benefit from high-end garage services delivered by experienced, time-served technicians.
Professional Car Servicing
Car servicing is essential for keeping your vehicle well-maintained and in the best possible condition. Although not a legal requirement like MOTs, full annual servicing is highly recommended to increase the life-span of your vehicle and reduce the need for major car repairs. If you are a road user in Bicester, Kidlington, Brackley or anywhere in the surrounding area and have an MOT due, a pre-MOT car service is also beneficial to help your vehicle pass the test first time.
As a DVSA approved specialist, Reliance Auto Test (Bicester) can offer MOT's for both Class IV and Class VII category vehicles. We provide the most competitive rates in the local area, without compromising on quality. Our fully-qualified technicians are trained to undertake engine diagnostics and car servicing on cars and small commercial vehicles of any model.
We carry-out full and interim servicing packages, to give our Bicester, Kidlington, Brackley and other Oxfordshire clients the most cost-effective and efficient services possible. Full car servicing is required every 12 months or after every 12,000 miles your vehicle reaches, whereas an interim service is recommended for road users taking shorter journeys, every 6 months or 6,000 miles the car has been driven.
A range of inspections are performed during car servicing to ensure your vehicle stays safe, efficient and reliable, some of the key components checked include:
Tyres, Tread & Pressure
Exhaust Systems
Full Brake & Disc Check
Lights
Engine & Gearbox Repairs
DPF Testing
Private Work
Fleet Work

Oil & Air Filters
Battery Testing/Replacement
Steering & wheel Alignment
Brake Pad, Disc & Clutch Repair
Suspension
Air-Con, Coolent Systems
Expert Advice
Free Estimates
Reliance Auto Test offers competitive prices on all car servicing and car repairs. We're a trusted RAC Approved garage, fully insured and able to personally guarantee all our parts & labour.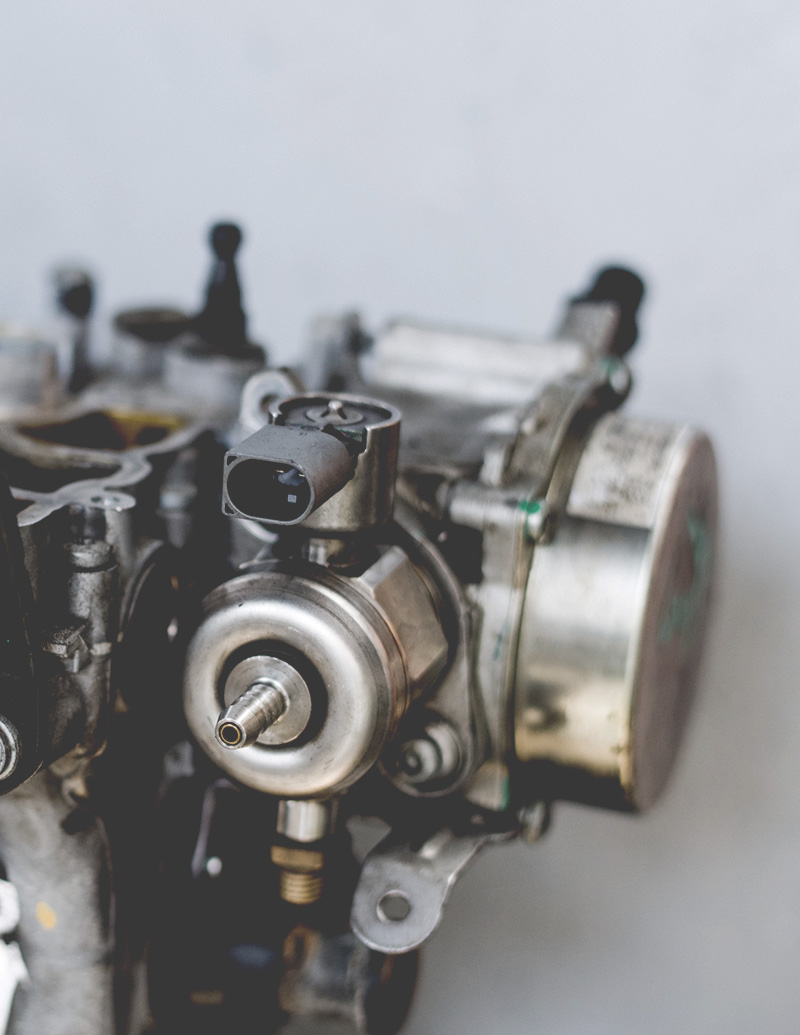 info@reliancebicester.co.uk
Reliance Auto Test (Bicester)
Unit 16, Wedgwood Road,
Bicester, OX26 4UL
Engine Servicing
Our expert technicians are experienced in fault diagnosis and as a TerraClean agent we're also able to undertake DPF cleaning to maximise your engines efficiency & perfomrance.
General Repairs
Whether your tyres need a quick check or your brakes/discs are grinding, maybe you would like us to renew your vehicles filters or look at your air-con. Please get in contact.
MOT's
Annual MOTs are a legal requirement for all vehicles on the road which are three years or older and should be performed by approved garages and MOT test centres.
Popular Services
At Reliance Auto Test (Bicester), we are proud to be one of the newest and most technically advanced garages in the local area. Using a mix of traditional mechanical skills and modern state-of-the-art equipment, we have already gained an excellent reputation amongst private and commercial clients in Bicester, Kidlington, Brackley and the wider Oxfordshire areas.
Wheel Alignment
If you're concerned about your vehicles wheel alignment, our latest equipment uses advanced technology making 4 wheel alignment even more accurate.
Tyre Checks & Replacements
For safety reasons, it is recommended that you replace your tyres before the legal limit is reached. If you're worried about your vehicles tyre wear, then please get in touch to have them checked.
Inspections & Safety Checks
If you're vehcile is experiencing vibrations or  your vehicle is pulling to one side, then it's time to check your brakes, suspension, steering or tyres. Contact us today.
RAC Approved Garage
As an RAC approved garage our customers have the peace of mind, that our professional technicians can be trusted to provide the best advice concerning your vehicles faults and repairs. Plus, we'll do our upmost to get you car back on the road quickly.
Vehicle Diagnostics
If you have a vehicle fitted with an Engine Control Unit (ECU), our qualified technicians can carry-out advanced car diagnostics and run your car through an ECU code reading machine, which will produce a unique report indicating if any further work needs to be done.
Warning Lights
As car technology continues to evolve, our dashboards become cluttered with warning lights and new symbols. Owner manuals increase in size and we spend less time ourselves maintaining our vehicles. If you've recently seen a new warning light, please don't ignore it – Give us a call
Approved Calibration Specialists
Our HELLA GUTMANN trained technicians are now able to reliably calibrate, test and maintain your vehicles "Advanced Driver Assist Systems".
Safety First – ADAS Calibration Needn't Be An Obstacle.
It's more noticeable that Advanced Driver Assist Systems are already being fitted as standard on all new models, from manufacturers such as Mercedes, Volvo, Volkswagen and Ford, and even more brands are offering this technology as an additional extra.
Main dealer workshops have a duty of care to calibrate the sensitive camera and radar heads before returning the vehicle back to the customer, even after relatively minor repairs and procedures like wheel alignment, axle geometry and windscreen replacements. However, until recently only the main dealers have had the tools to perform this essential procedure.
Thankfully, HELLA GUTMANN now offers a solution that enables our technicians to calibrate both camera and radar based ADAS. It's more cost-effective and compatible with a wide range of vehicle models and integrates with our existing diagnostic devices, so results can be quickly saved and printed as a permanent record, proving ADAS calibration has taken place.
"Reliance were fantastic when we experienced an issue during the weekend with our car. They were available despite it being out of hours and kept us up to date like I've never seen before, including sending photos via what's app. When a further issue was found, they gave us multiple options for fixing the issue and went out of their way to help. Thanks ever so much to the team."
Hayley Humphries
"Excellent service. I am a returning customer and would recommend Reliance to any friend or family. Great contact ahead of completing work and nothing is too much trouble. Very impressed indeed. Offered great thorough advice today when collecting my Cooper S, customer service is always spot on. I will be back (but hopefully not too soon)."
Owen George
"Highly recommended. Adam so helpful after my clutch went, he managed to recover the car, fix it & even took me to collect the car in 24 hours. After not realising these guys even existed, I now have faith that I won't be ripped off as a 'woman driver' who doesn't have a clue, & will continue to use these if future. Thank you so much."
Charly Wheeler